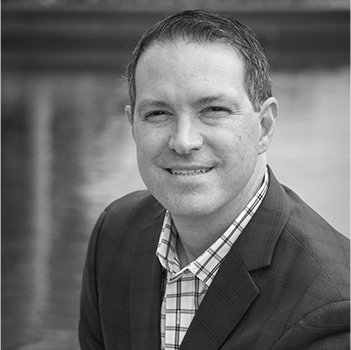 Our company has truly become the little engine that could. We have achieved double-digit growth every year since our initial launch of the GPO in October 2013. This new growth, coupled with the assistance of our members, is unequaled in the industry and especially in the physician office GPO space.
When I started this company in 2007 out of basic necessity, I would have never imagined that the name Blackmaple Group ("BMG") would be known in 48 States plus DC and Puerto Rico. I inheritably knew that one could build a company with ethics and high standards of morality that could and should serve others as much as oneself. My goal was to build a new type of company for doctors, utilizing my nearly 20 years of both good and bad experiences in the field, that would help them stay independent and financially strong. A company whereby physicians could help other physicians throughout the country achieve more independence and financial success that would allow them to keep doing what they do best – care for patients. BMG was going to work with them collaboratively with some of the largest companies in the industry that would partner with us and share our mission to keep physicians independent. We started with 30 physicians in West Palm Beach who gave me a chance, who believed that one person could make a difference; and have grown to nearly 8,500 physicians today.
With the help of our partners, Medline and Intalere, we expect our 2018 growth to once again be double digits. All of us are committed to this progress and ongoing collaborative focus. BMG fully expects to continue to increase its negotiating strength with key vendors, allowing for better financial performance in our portfolio that translates into even greater savings for our members. Our model is structured so that all savings are passed through to our physicians. The more disciplined we become in our collaboration with our physician clients, the more the business model will achieve critical success that ultimately lowers physician expenses.
As we grow BMG, we will not compromise quality. We believe that we cannot drive future growth if we deviate from our basic core principles to simply make a quick buck. We are in this together. In order to continuously improve from both a cost perspective and a quality perspective our partners — you the physicians — need to participate in the discussion. Unlike many of our competitors, we do not have shareholders to respond to, making us more nimble to make changes. All of which we believe makes us a better company.
In looking ahead to 2018 and beyond, our goal is to bring BMG's program to all 50 States. We will continue to work with the Medline field reps to bring you better offers in terms of price and product as well as new offerings that you may request. We pledge quicker response time. We encourage our members to call us, engage with us, challenge us, and help us drive this physician co-operative, purchasing group, to be the best.
On behalf of Marc and myself, we thank you.
Jeff Gold
Founder and Chief Executive Officer
February 18, 2018
When you get in touch, we'll get to work discovering the plan that's right for your business. Let's Get Started